Nicole Johnson-Pendergrass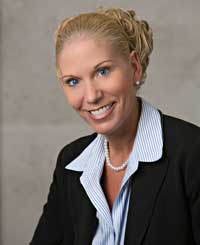 Nicole Johnson-Pendergrass is the Director of Operations at Hafer Certified Public Accountants and Consultants in Palm Beach, Naples, Miami, and Orlando, Florida. She received her undergraduate degree in accounting from Cabrini College in Radnor, Pennsylvania. Her areas of experience include Common Interest Realty Associations (CIRA) audits, reviews, and compilations; agreed-upon procedures for internal control analysis; payroll tax returns; and QuickBooks training for clients.
Nicole also performs income tax returns for individuals, partnerships, and corporations, and she serves as the liaison with the Internal Revenue Service to resolve tax-related matters for clients. She is QuickBooks certified and a member of the Florida Institute of Certified Public Accountants (FICPA). As a member of FICPA, Nicole served on the Common Interest Realty Associations (CIRA) committee and teaches various accounting seminars for CIRA managers and board members.
Prior to moving to Florida and joining Hafer Certified Public Accountants and Consultants, Nicole was a staff accountant at Morgenstern & Associates, Inc., in Marlton, New Jersey, and the accounting department supervisor at Auto Elite Transport, Inc., in Moorestown, New Jersey.
Nicole has always been active in community activities, particularly those that support underprivileged children, such as the Voices for Children of Palm Beach County organization. She also served as the campaign manager for the "2008 Women of the Year" campaign for the Leukemia & Lymphoma Society.