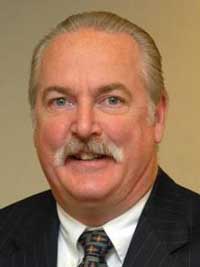 Bill Kilgallon is the Tax Principal at Hafer Certified Public Accountants and Consultants, joining the firm in June 2016. Bill typically begins the preparation of the client's tax return with an overall assessment of their present tax situation, looking to defer income where possible, maximize all available tax deductions, and utilize tax credits to offset the tax liability.
Bill can cite many instances in which he has taken advantage of often-overlooked tax saving opportunities, such as the completed contract method to defer taxable income; electing installment sale treatment; maximizing the DPAD deduction, and like kind property exchanges.
From the tax credit side, Bill looks to ensure that foreign tax credits, child care credits, and education credits are maximized. In addition to individuals and businesses, Bill serves our country club, cooperative, condominium, and homeowners' association clients.
Bill has expertise in all areas of tax, including merger and acquisitions services, structuring tax efficient sales of businesses, federal and state audit representation, tax planning, estate and gift taxes, transactional taxes, and general tax consulting.
Bill's background and experience includes over 15 years of experience in Big 4 Public Accounting, primarily serving multinational clients in the area of ASC 740 (Accounting for Income Taxes), both for attest and non-attest, Fortune 100, SEC clients.
In 2011, Bill relocated from New York to Florida and joined RSM (formerly McGladrey). His client base in Florida focused principally on serving the country club practice, family-owned closely held businesses, and high net worth individuals.
In the country club practice, Bill has identified often-overlooked refundable tax credits, which generated sizeable refunds. He assisted two well-known golf clubs that had been acquired in a bargain purchase (i.e., well below market value) in identifying and recording their purchase accounting entries, since treatment under US GAAP is significantly different from the tax allocation which uses the residual method.
Bill also successfully defended an employment tax audit that had significant exposure, and he managed a number of IRS audits including one large and well-known country club, along with several homeowners' associations, resulting in no change audits.
Bill has a BS in accounting from Manhattan College in Bronx, NY, holds a certificate in taxation from New York University, and is a Circular 230 Professional - IRS Enrolled Agent.
Active in the Palm Beach County community, Bill served as the treasurer of Habitat for Humanity - South Palm Beach County, and treasurer for the Boca Raton Sunrise Rotary Club.