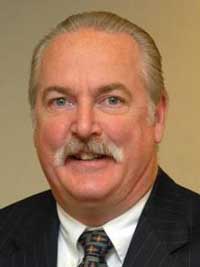 Bill Kilgallon is the Tax Principal at Hafer Certified Public Accountants and Consultants. Bill leads the tax practice, in all areas of tax planning, tax preparation, federal and state audit representation, transactional taxes, and general tax consulting.
Bill's background and experience includes fifteen plus years' in big 4 public accounting, primarily serving fortune 100, SEC multinational clients in the area of ASC 740 (accounting for income taxes) until 2011, when Bill relocated from New York to Florida. Bill serves our Common Interest Realty Association client base (country clubs, cooperative's, condominium's and homeowners association) providing income tax preparation and tax consulting services such as those related to potential cooperative to condominium conversions, homeowner associations mergers with country clubs, country club sales, as well as state - local tax consulting. Bill's client base also includes high net worth individuals with family owned closely held businesses, both in the US and overseas. For our business client's, Bill provides consulting services related to mergers and acquisitions or alternatively, structuring the tax efficient sales of these businesses.
As a member of the of the Florida Institute of Certified Public Accountants (FICPA) Bill serves on the State Tax Committee which reviews pending legislation and makes policy recommendations on Florida specific tax issues. Bill teaches educational classes for both the FICPA and our clients.
Bill has a Bachelor of Science in Accounting from Manhattan College, Bronx, NY, holds a Certificate in Taxation from New York University, and is a Circular 230 Professional - IRS Enrolled Agent.
Bill is active in the Palm Beach County community, having served as the Treasurer of Habitat for Humanity -South Palm Beach County, and Treasurer for the Boca Raton Sunrise Rotary Club.